Guide to Christmas 2022 Postage Strikes
As many businesses will already be aware, the CWU (Communication Workers Union) has called on its members who collect, sort and deliver parcels and letters to take further national strike action. Over 115,000 postal workers voted in favour of the strike, which will take place over 19 days from October to December. This includes important shopping days Black Friday and Cyber Monday.
The Royal Mail has said that it is "really sorry for the disruption that this strike action is likely to cause to you. We want to reassure you we will do everything we can to minimise disruption and get our services back to normal as quickly as possible.
"Royal Mail has well-developed contingency plans, but they cannot fully replace the daily efforts of its frontline workforce. We will be doing what we can to keep services running, but customers should expect significant disruption."
When is the Royal Mail striking?
As of 3rd November, it has been announced that Royal Mail staff will be striking on the following days:
Thursday 13th October 2022
Thursday 20th October 2022
Tuesday 25th October 2022
Thursday 24th November 2022
Friday 25th November 2022
Monday 28th November 2022
Wednesday 30th November 2022
Thursday 1st December 2022
Other dates have also been announced by the CWU for functional strike action which will impact further operations:
Processing, Distribution, International, Collections, Admin: 3rd, 9th, 15th, 24th November and 1st December 2022
Delivery: 4th, 10th, 16th, 25th November and 2nd December 2022
Network: 2nd, 8th, 23rd, 30th November 2022
The original dates were added to on 1st November after the CWU rejected new pay offer and programme for change. It was announced that there would be further strike action. Workers will strike both 24th November and 25th November (Black Friday) and then for a further 48 hours on 30th November (Cyber Monday). The union's postal executive will meet on Thursday to discuss fresh action in the run-up to Christmas.
For all new updates and changes, you can see Royal Mail's Latest News page.
What should small businesses do?
This news is likely anxiety-inducing for many businesses which often rely heavily on shipping and delivery services in the run up to Christmas. This may be all the more worrying if you are an online business, relying solely on delivery services to connect customers with their products.
The Royal Mail has advised businesses to:
Post packages as far in advance of the strike dates as possible
Continue using post boxes and post offices to post packages, though the collections of these items will be less frequent
For additional advice, we would recommend the following.
Communicate with customers
Firstly, alert your customers to the disruptions to your services. While it is not ideal, they will appreciate your transparency, and will be able to make the best shopping decisions for themselves based on these adjusted delivery times.
Update your website
On your website, you are likely to have a page or section which describes the delivery methods, timings and expectations. You should update this copy to include reference to the Royal Mail strike action and the new timings that customers can expect.
Update confirmation emails
Similarly to your website copy update, remember to change your confirmation emails. When you contact your customer to let them know that their order has been placed, also remind them of the strike action and that they may experience a delay in receiving their products.
Find an alternative delivery method
While the Royal Mail is striking, other services are still available. You may consider using another service in order to fulfil your orders during this time, particularly if these items are perishable or timely.
Services still operating during this time include:
Hermes/Evri
FedEx
NIParcels.com
Fulfilment centres
These may have slightly different costs, as detailed below.
NI Parcels operates a parcel by parcel pricing system and starts at £5.99, and also offers a free £50 compensation cover for every shipment.
Which! has also carried out a survey into the satisfaction of customers with various courier companies, and found that FedEx and Hermes/Evri had similar levels of satisfaction (82%). This is compared to 88% satisfaction with Royal Mail and 86% with DPD.
In short, these strikes are not ideal for businesses or customers, but can be suitably managed by maintaining good, open communication and adjusting expectations. Make sure to alert customers as soon as you can to the changes, and make alternative arrangements if your products depend on more exact deliveries.
If you want additional advice or information, contact us today. With experience building and managing over 170 Shopify stores, we understand the unique pressures of managing an ecommerce store, and are happy to help.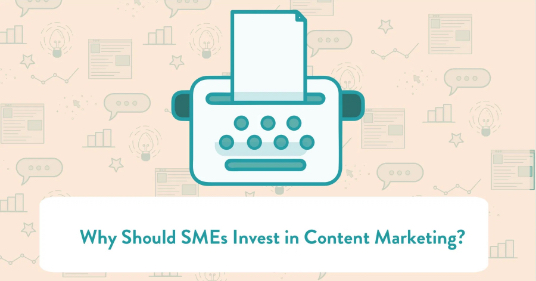 Whether your business is in retail or professional services, B2B or B2C, you are likely familiar with the term, Content Marketing. It's not just [..]
Read Article