Ho-Ho-How to Market Your Shopify Store This Christmas
It's the holliest, jolliest time of the year—and likely to be the busiest for your brand, as well.
There are some exceptions to the rule, but for the most part, businesses across the board experience a well-earned peak of sale transactions during November and December as customers shop for Christmas gifts and snag seasonal sale items.
In fact, more than one third of business owners have reported making more than 20% of their annual revenue during this time. Therefore, it's important to make the most of this flurry of activity, and catch your customers' attention when they are already actively searching for products to buy.
Budget allocation
Your first consideration is likely to be your budget: where is it going this Christmas? While every business is different, we would suggest allocating more spend to specific Shopify collections and Christmas-themed advertisements. There is a greater need at this time of year to shout about your festive offerings—whether that consists of winter boots, personalised Christmas baubles, or scented body lotions—rather than your website as a whole. All advertising for your business is useful, of course, but your budget will be more impactful if you target audiences at their specific seasonal wants and needs.
Deck the halls
Update your website to reflect the festive season. You might add new banners displaying the last day for shipping, a countdown to Christmas Day, or even a special discount you are running during the festive season.
Your photography is another important element. You might want to take new festive pictures of your winter products or possibly just move the ones you have to a more prominent position on the homepage. You might even add simple festive elements in editing, like doodled snowflakes or ribbon wrapping.
For example, luxury tanning brand Bellamianta updated their homepage with new imagery to highlight their seasonal deal ("3 for 2 on all Christmas gift sets") and added some festive sparkles, too.
Delivery times
Aside from the more seasonal, visual aspects, make sure to update your website with important information—such as the last day for postage or any changes to your delivery times. Christmas is an especially busy time for postal services and this added pressure can delay many products—and could be the unfortunate difference between a Christmas gift under the tree or not.
Make sure to keep this information prominently displayed either on your homepage or at checkout so that your customers have realistic expectations for delivery times.
Christmas products
Whether you launch a unique product, or purchase seasonal products for the November and December sales, be mindful about selling items which will appeal to your customers' seasonal needs and sense of novelty.
You might think about the following:
Christmas cards
Decorations
Wrapping paper
Stockings
Selection boxes
Scented candles
Scented beauty products
Personalised baubles
When considering what sort of products you may create or purchase, think first about what your customers are already enjoying from your brand. You can see in your Shopify analytics what sort of products are already performing well in your online store, and can use this as inspiration for additional festive offerings.
Christmas gifting collections
Creating collections on your Shopify store can be another helpful way to increase conversions. In particular, as we draw close to Christmas, you can create a collection of products for Gifts or Christmas to inspire and intrigue customers.
Additionally, do you have any products which aren't especially festive, but are still of use and interest at this time of year? Things like sweaters, blankets, and gift items are not exclusively Christmas-themed, but are still on many people's Christmas shopping lists. In these cases, it's useful to create a collection for Christmas.
When using Shopify, collections can be created to group together products for easy customer discovery and a more succinct marketing direction. You can automate them by choosing up to 60 selection conditions—an ideal option for collections which regularly change and expand—or manually create them. For manually created collections, you will need to individually add and remove products as your collection changes.
Book store Books Paper Scissors, for instance, has a Christmas collection which includes not only Christmas themed books, but books and items which are perfect for gifting.
Top Tip: If you have created a seasonal collection like Christmas Gifts, you don't have to delete the collection once the holiday has passed. Instead, just remove it from your navigation so it's not easily discovered. This way the url can build up SEO value and you won't have to recreate it each year. It will also stop anyone getting a 404 page if they click through to the url from an old email or external link to the page.
Hampers
Even brands which are not closely aligned with Christmas and its related shopping lists can find ways to promote their products during this time—namely, through hampers.
Hampers tick lots of boxes from a marketing perspective. Firstly, they are well suited to the season regardless of the individual products. Secondly, you can use this as an opportunity to not only showcase your bestsellers, but to aid discovery of your lesser known items too. All the better for you and your customers if you can gather your products together in an especially visually pleasing package!
Other nice touches include allowing customers to choose a specific delivery date and add a personal message to the gift.
Top tip: When putting a custom hamper together, we recommend setting a stock number for this and deducting this number from the stock of the individual items in the hamper. This should make stock management easier. Alternatively, you may want to advertise your hamper as not having specific items, but products from specific categories (such as confectionery or beauty items), allowing you to be more flexible with set items.
Gift guides
It's a good idea to create content for your website based on keywords your customers may be searching for. During the rest of the year, you may write how-to guides or explanations for the jargon of your industry, but Christmastime lends itself well to gift buying guides. While your customers are busily deciding what to buy for their friends and family, help them out by listing out products you stock or experiences you offer in articles entitled things like '8 gifts to buy your foodie friend' or '23 present ideas for teenage girls'.
For example, Penguin Books has created many articles for all kinds of holidays throughout the year. Special nods to Christmas include lists for 'Books to get you in the mood for Christmas' and 'Warming winter drinks to go with your favourite classic reads'—all of which include links to titles mentioned.
Similarly, Belfast store MK Toys and Books has created a range of Christmas-themed gift guides for their own store, dividing them up into different age groups and categories, to help and inspire customers. These articles have titles like "Christmas gifts for under 5s" and "Christmas toys which don't cost the world".
Gift cards
What do you buy the person who has everything? Or perhaps even, the aunt you don't know particularly well, or the teenager whose taste changes every other month? There are lots of cases in which your customers may prefer to purchase a gift card from you rather than a product, and not even just for those hard-to-buy-for family members.
Your product may not be so easily tied up with string and be more experience based, or is typically more subscription based rather than a one-time purchase. In these cases, gift cards are an essential to the Christmas sales season.
When it comes to Shopify gift cards in particular, these digital cards each have a unique code. You can set the denomination and then the customer will receive an email with the code when they checkout. This can be used online or if you have Shopify POS in store.
If your customers prefer physical cards, you can buy these with Shopify, too, with choices of templates, uploading your own design, and plastic or paper printing. As of 2022, you can buy 100 for £1.69 per paper, templated card, but this cost can be reduced all the way to £0.49 per card if you order 5000.
Top tip: When it comes to the digital gift cards in particular, we would recommend promoting these more heavily after your last shipping date has elapsed. These are perfect options for last minute shoppers who need a quality gift delivered to their emails instantly.
Conclusion
Christmas is a key time of year for most, if not all, businesses, and is a great opportunity to capture the attention and excitement of your customers—both returning and brand new. The changes to your website and marketing strategy don't have to be especially radical, but simply effective and with your specific audience in mind.
If you want further help in putting together your Shopify store, or even how to market it, please contact the team at Glaze Digital. We're happy to help.
Have a project in mind?
If you've got a Shopify Plus project and need assistance, do get in touch with Glaze Digital here. We would love to help!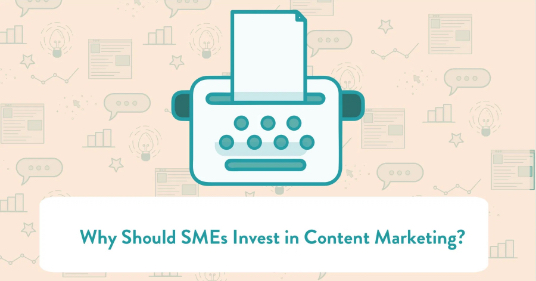 Whether your business is in retail or professional services, B2B or B2C, you are likely familiar with the term, Content Marketing. It's not just [..]
Read Article