Shopify Metafields are the unsung heroes of online retail, offering robust functionality to transform an average store into a dynamic shopping experience. These potent tools, embedded within the Shopify platform, are ready for skilled web designers and merchants to utilise and take their e-commerce to the next level.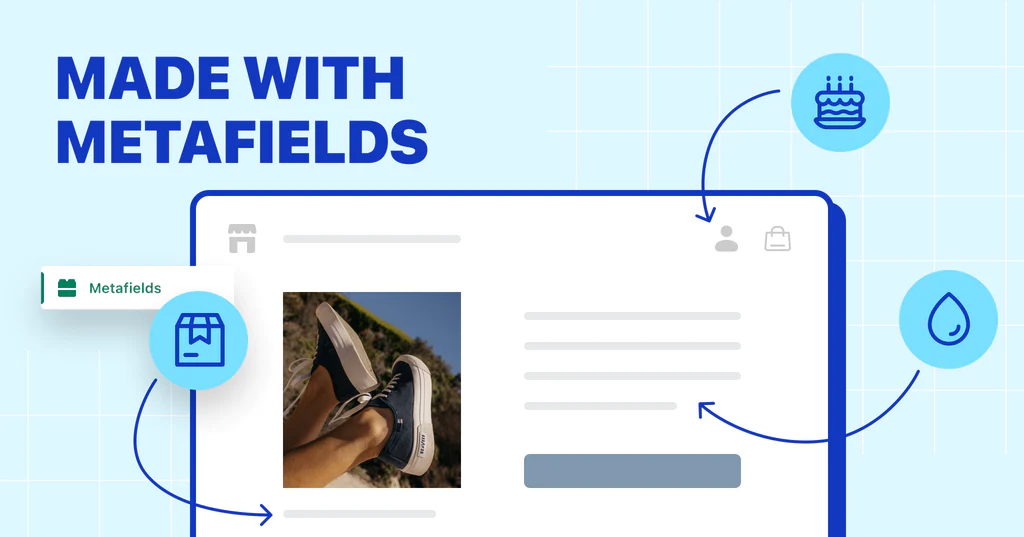 This post cuts through the complexity of Metafields, highlighting how they can revolutionise your online storefront. We will delve into diverse uses, from enhancing product pages with detailed specifications to creating customised customer experiences with personalised profiles.
Whether you aim to improve operational efficiency with in-depth inventory details or boost your marketing with tailored customer data, Metafields are your key to an exceptionally tailored Shopify experience.
Practical Applications of Shopify Metafields
We've compiled a selection of practical applications for Metafields based on our work with various clients.
Product Specifications
With Metafields, you can enhance your product pages with essential information such as care instructions, material make-up, and intricate technical details. For instance, on product pages like The Radiator Shop's Casina Vertical Double Aluminium Radiator, we meticulously store and display the technical specifications for each model.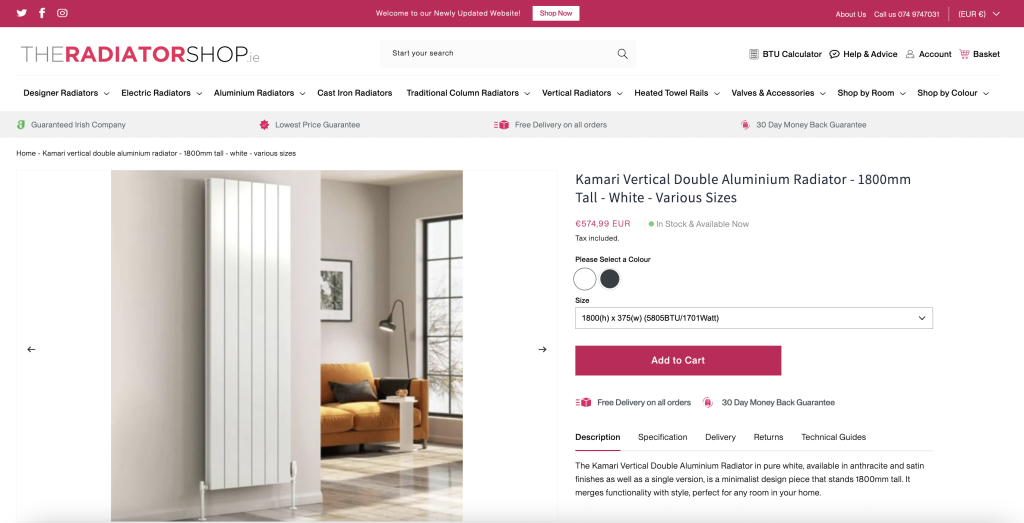 Custom Fields for Products or Collections
You can also implement unique identifiers such as ISBN for books, MPN for electronics, or the names of artists for art pieces. Our clients frequently leverage Metafields to store essential 'behind-the-scenes' data or codes at the product or variant level.
Additional Customer Information
With this tool, you may offer detailed shipping information, provide estimated delivery timelines, and denote warehouse sourcing locales. This can be helpful for communicating expectations with customers, and create a better sense of trust, too.
Brand Storytelling
Integrate multimedia elements that convey your brand's narrative and the exceptional craftsmanship of your products.
Complex Pricing Models
Some products aren't a one size fits all kind of item. With Metafields, however, you can apply adaptive pricing strategies contingent on customer purchase quantities or membership statuses. Think, for example, how you might discount an item if it is purchased in bulk.
Inventory and Supplier Management
Metafields are great with stock management, too. You can record and manage nuanced stock data across several warehouses, along with comprehensive supplier information.
SEO Customisation
You can also enter targeted SEO phrases, meta descriptions, and image alt texts to elevate your search engine visibility. We extensively utilise this feature to incorporate FAQs or extended descriptions at the collection or product level.
Personalised Marketing
Capture and analyse key customer dates and purchasing behaviours to refine your marketing initiatives.
Client Case Studies
Leveraging Shopify Metafields
Now that we know what Metafields are and how they can be used, let's see a few that are in situ right now. Here are few instances where our expertise with Metafields has significantly benefited our clients:
Blue Sky Stone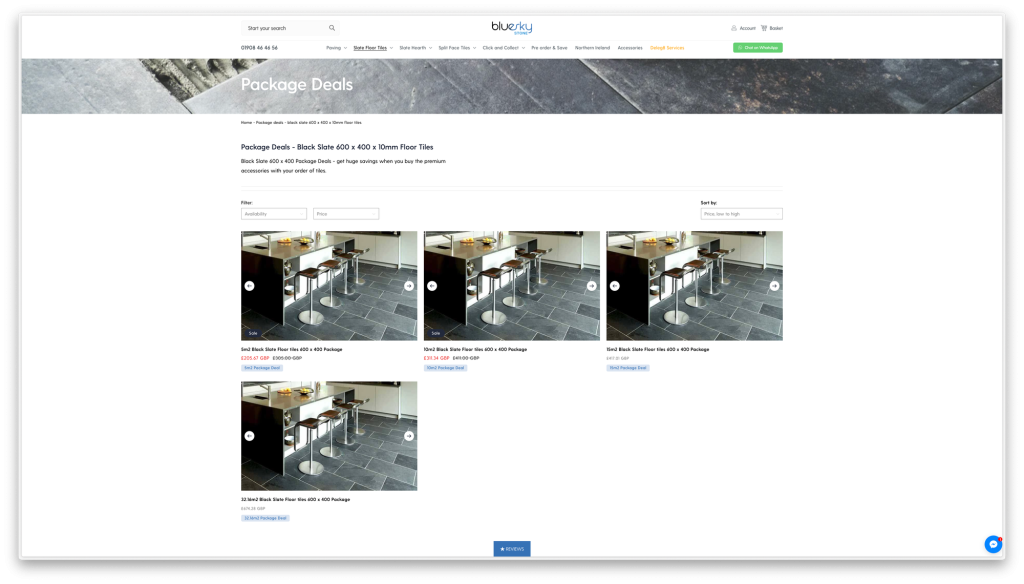 On their package deals page, we integrated a custom snippet Metafield that enables the inclusion of comprehensive information—from cost per square metre to pickup and delivery options—right on their product page.
Outside In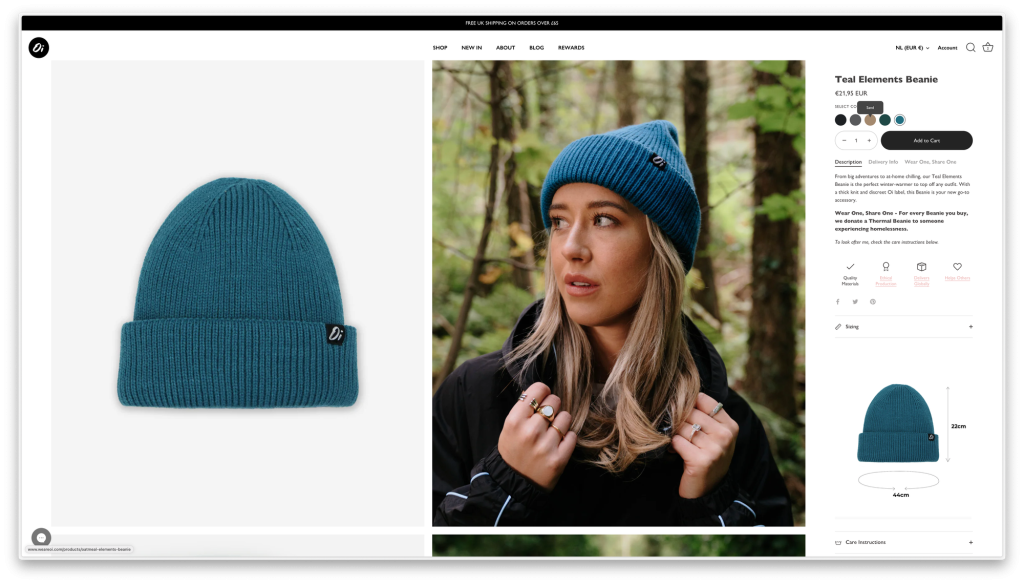 For this fashion-forward brand, Outside In, we utilised Metafields to input HEX colour values for watches alongside their unique colour names. This facilitated the cross-linking of additional products in complementary colours.
Ireland's Eye Knitwear
On their product pages, such as the Horseshoe Cable V-neck, Metafields were employed to present 'At a Glance' product highlights and customer testimonials explaining their love for the product.
Reike Nen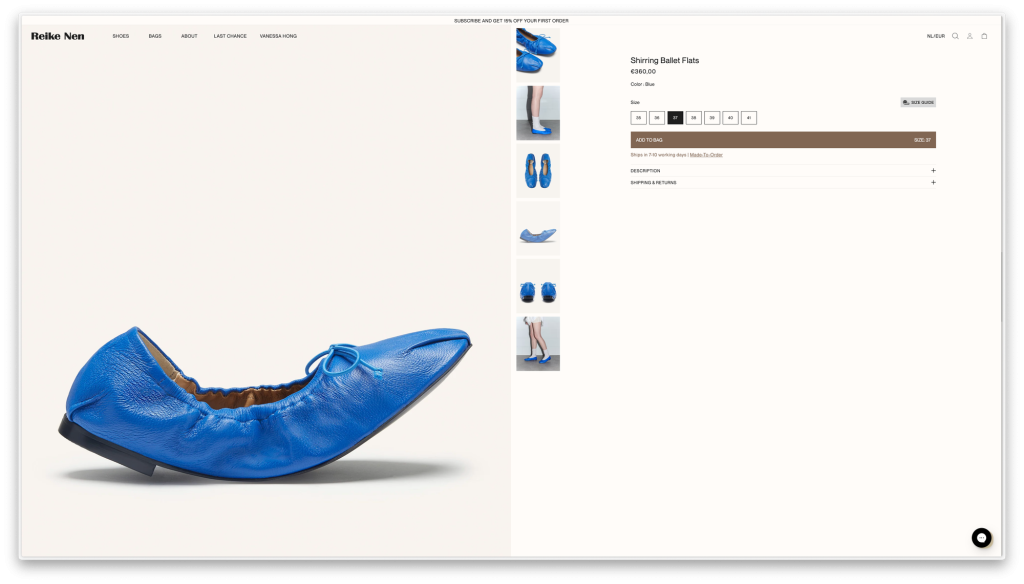 With Reike Nen, we addressed the challenge of extended delivery times for items not in immediate stock. Metafields were adeptly used to toggle this information on and off for specific products.
Conclusion
These examples illustrate the dynamic ways in which Metafields can be tailored to enhance product listings, streamline operations, and enrich the customer experience.
If you want to get in touch with us to discuss Shopify Flow further, or to even talk about another issue or topic around Shopify, please reach out via our website.
We also send out tips and tricks in our newsletter Shopify Insider. Sign up to that here so that you don't miss out on any more expertise in achieving higher conversions.