Spread Some Love This Valentine's Day With Our Shopify Marketing Tips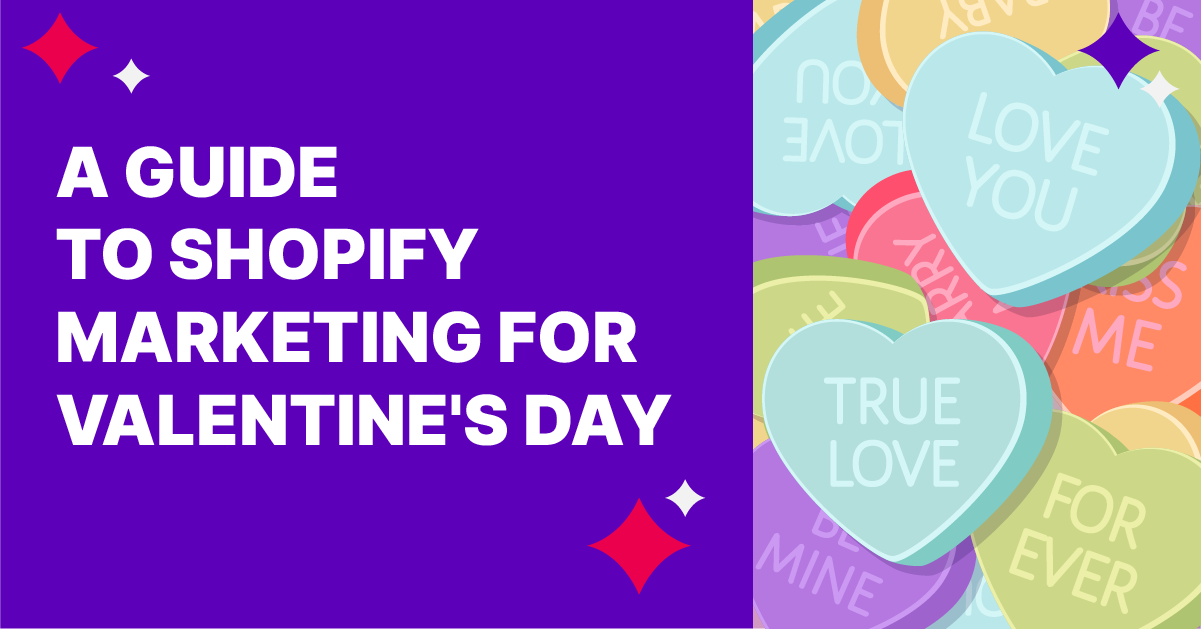 Valentine's Day occurs across the world every year on the 14th February. It is a day of romance, love, soft-centred chocolates, and oodles of roses—as well as important marketing strategies.
In this blog post, we look at the best way to make sure that your customers are both feeling the love from your ecommerce store (that is, receiving the best possible UX experience you can give them) and showing it, too, by making purchases from your collections of Valentine's Day gifts and experiments. 
Adding gift items
First thing's first: what are you selling? Is it your usual stock and offerings, or is it something new and seasonal? 
For example, our client Grá Chocolates sells chocolate all year round, but there is special interest in gift items around Valentine's Day. For this reason, new items, such as Valentine's Day cards, have been added to the product list. This preempts the customers' needs and desires, and also creates a sense of novelty and change for the brand.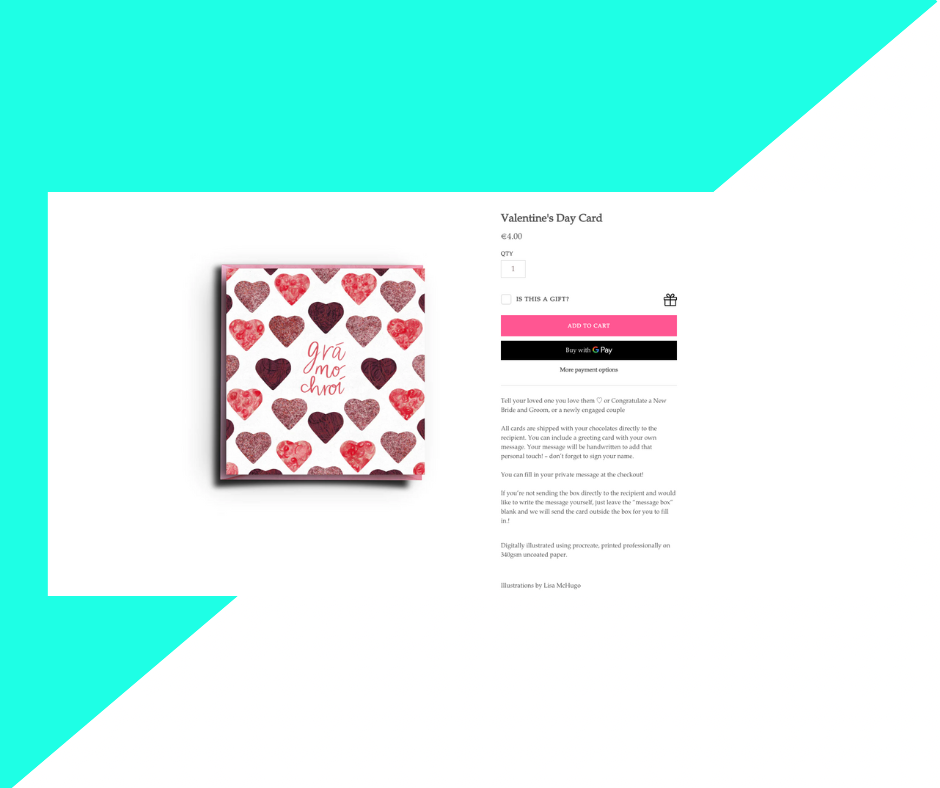 Another example is bath and beauty brand LUSH, which launches a special Valentine's Day collection of items every year. This includes newly designed bath bombs, massage bars, and gift sets, many of which are scented or decorated with the pillars of Valentine's Day traditions—roses.
Gift cards
It is a great idea to offer gift cards to your customers. Firstly, many of your customers may want to gift your brand, but are unsure of the product (or the specific size or taste of it), and others still may need a gift item faster than shipping options can deliver. In these circumstances, gift cards create a flexible, simple gift option which can be sent straight to their inbox without any additional time or effort. 
For Shopify gift cards specifically, these digital cards have a unique code. As a store owner, you can set the denomination, and then the customer will simply receive an email with that code at checkout. This can then be used online or in person, depending on whether you have Shopify POS at your physical store.
Again, we can look to Grá Chocolates as an example.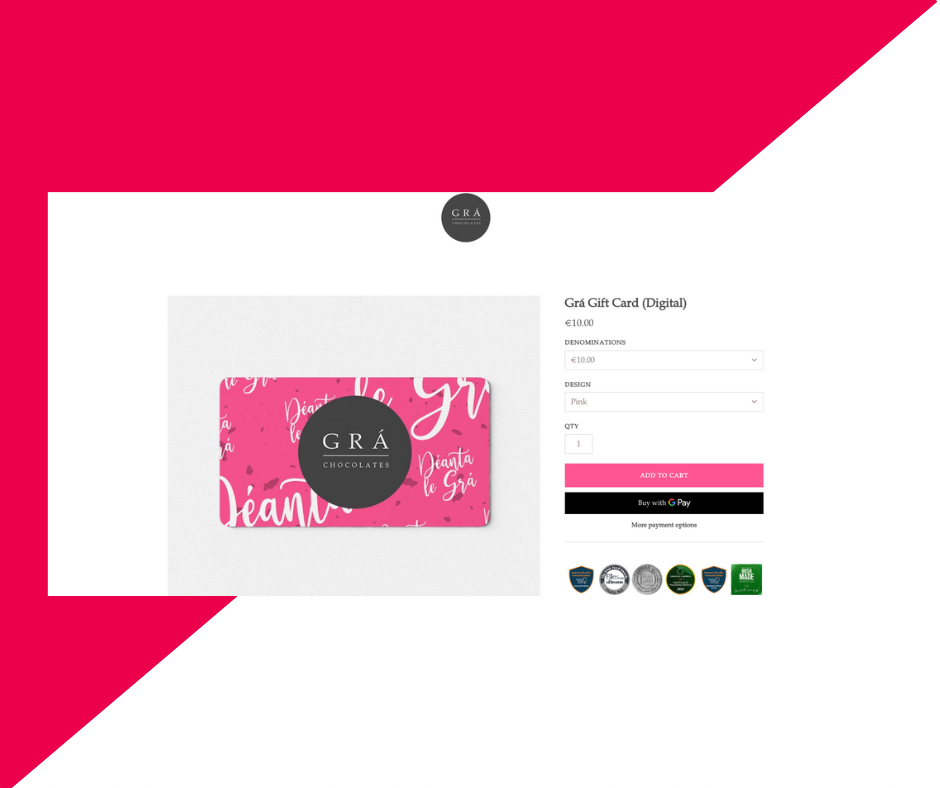 Top tip: Make sure to promote your gift cards all the more after your latest shipping date has elapsed. By 13th February, there is no longer any point in advertising 2-4 delivery items, but a gift card which can be deposited instantly into a user's inbox can be a perfect idea for a last-minute shopper. 
Hampers
Another idea for gift items is to create a hamper. Individually your products may not seem especially gift-able but together—perhaps inside an aesthetically pleased wicker basket with a pink ribbon?—can become quite the offering. 
For example, our client Velvet Cloud specialises in sheep's milk products. They have many wonderful gift options—including boxes of sheep's milk chocolates—but have also created a luxury artisan food hamper. It features their bestselling cheeses, as well as chocolates and a bespoke beechwood cheese board. This curation of a special gift item may be the ideal inspiration a Valentine's Day shopper needs.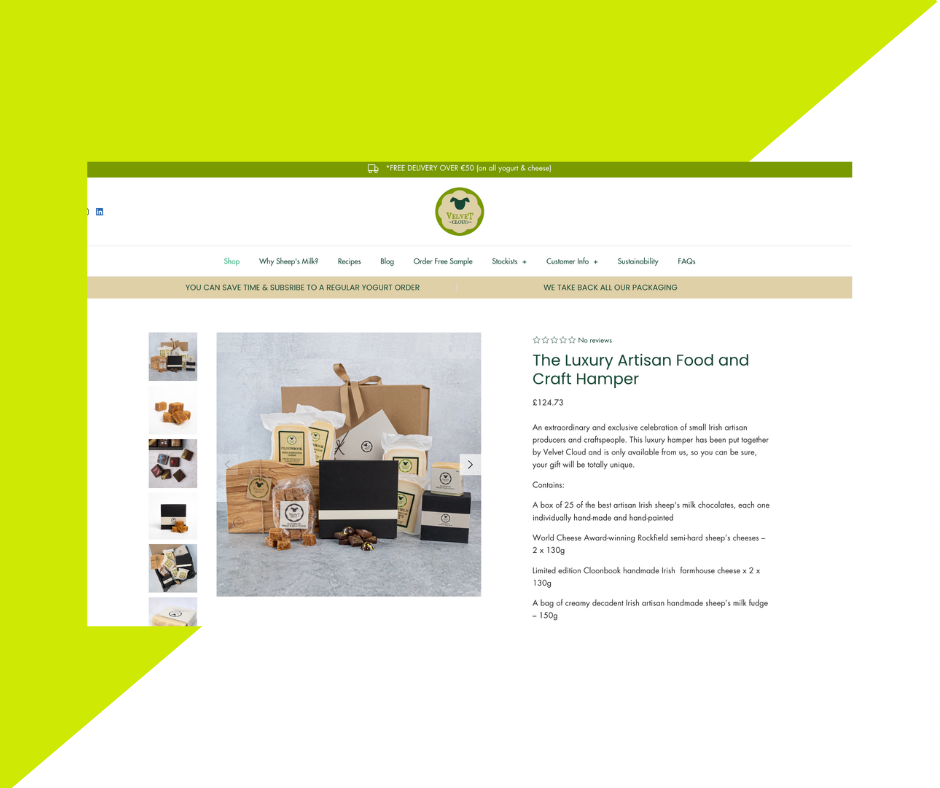 Creating gift collections
Shopify allows store owners to create collections, which are essentially groups of products which can be discovered by users on an individual page. These are incredibly useful not only for organising your products, but aiding discovery and tailoring your marketing.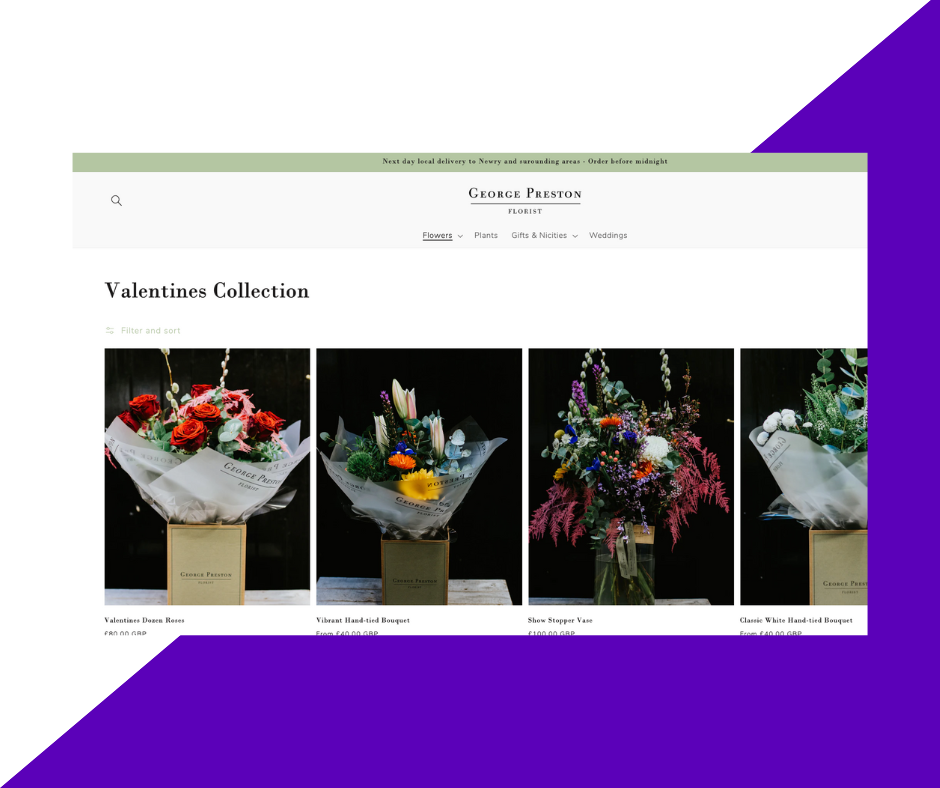 When it comes to marketing around holidays like Valentine's Day, you will want to make sure your customers are aware of your Valentine's products, lines and offers. This is where collections are especially useful. Take our client George Preston's—a Belfast-based florist—and their Valentine's Collection collection. This collection's URL in particular can be used in Facebook advertisements, or PPC campaigns, and generally have more budget allocated towards it, in order to see greater conversions for this more seasonal, timely product line. To advertise the entire website at this time works fine, but a more effective approach is to showcase that which is best suited to Valentine's Day. 
On Facebook in particular you can choose people by their relationship status, gender, age, and interests, all of which combined can create a very unique profile of the kind of person you want to advertise to.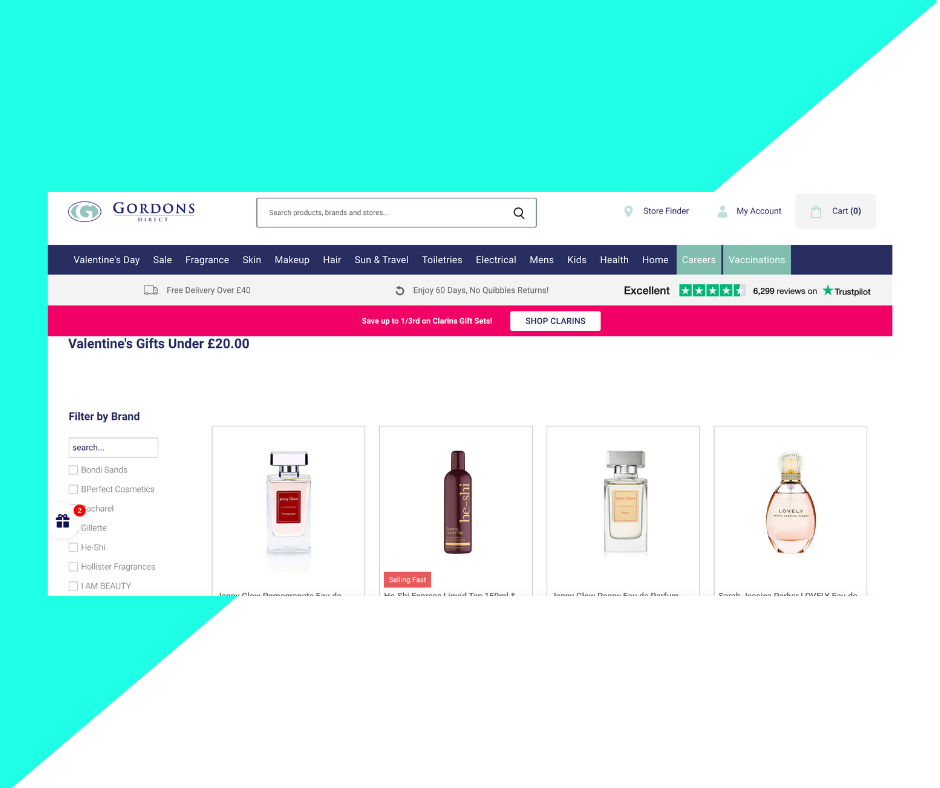 Outside of marketing, these collections can help customers to discover great gifts before they even know what they are looking for. For instance, our client Gordons Chemist has a special collection for Valentine's Day gifts under £20—a very specific and customer-focused page title. Customers can then scroll through a curated collection of products which fit their budget and the holiday, and make a more informed purchase. 
Upsell options
You can help your customers and increase your conversions if you suggest additional or alternative products during the purchasing process. This can be as simple as suggesting an add-on like a Valentine's Day card or small gift box, or more thoughtful as asking the customer whether they want to upgrade their gift to something of a higher value. Think offering the deluxe suite at your hotel when the customer is viewing a standard double room, or suggesting champagne on arrival in their room at checkout.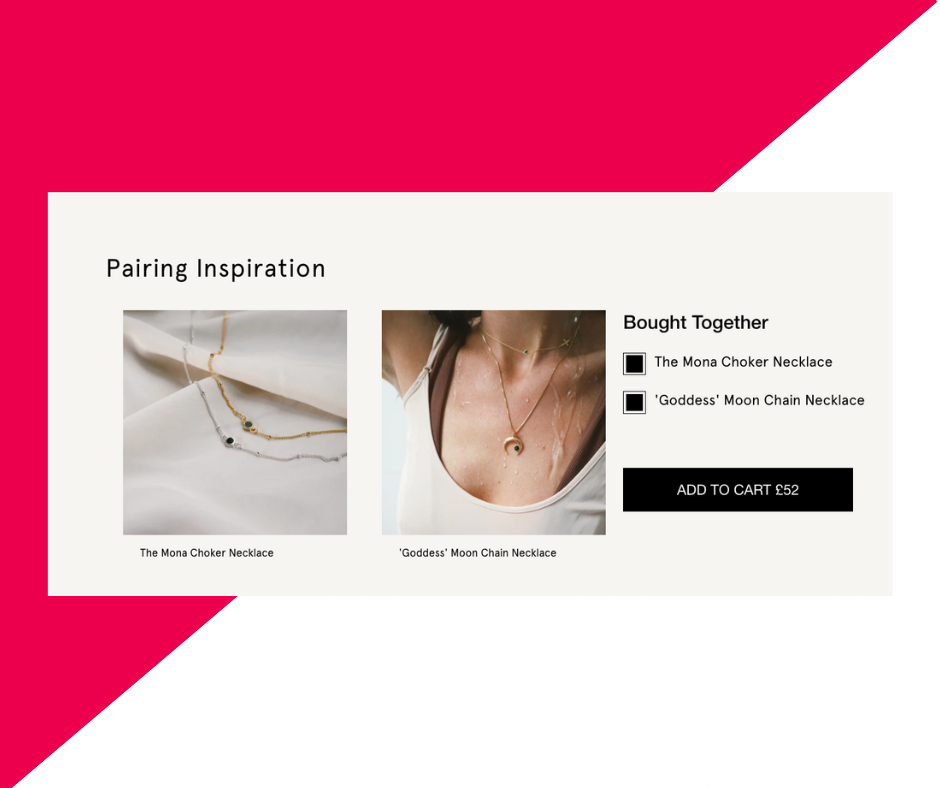 As an example, jewellery brand Lines and Current offers their customers Pairing Inspiration on each product page. This allows customers to consider "completing" the look of their gift with an additional product they may not have considered previously. 
Some product pages also see suggested "add-on" products. These are lower value items which can be "bundled" with the main product to add extra value to the gift, and can be easily added to the basket by simply ticking their boxes.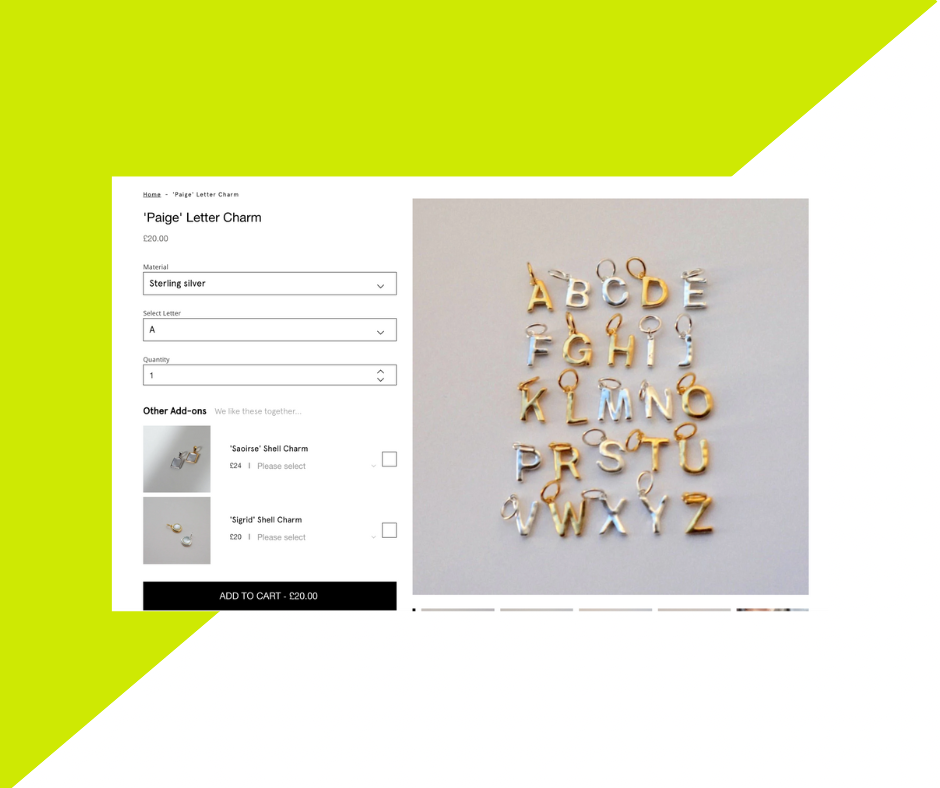 Updating your imagery
Once you have your offerings decided—whether that is gift cards, hampers, or simply products best suited for Valentine's Day organised into a handy collection—you will undoubtedly think about changing your website's imagery. 
This shouldn't be an overhaul of your web design, but rather the tailoring of your homepage and perhaps select other pages your customers visit often (such as the New In page or similar). 
As an example, our client Gordon's Chemist has recently updated their homepage to reflect their Valentine's Day offerings—including product suggestions, gift guides, and special discounts.
Offering delivery add-ons
Sometimes your product will not be hand delivered to your customer's Valentine. Sometimes the role of cupid lies with your brand alone, and so it's a good idea to offer customers additional delivery options. 
For instance, with the app Giftship, Shopify store owners have access to the following features:
Gifting Options – Gift Messages / Delivery Date Picker on Product or Cart pages.

Enhanced Checkout – Ship to multiple addresses from a single checkout.

Smart Upsells – One-click, Popup, Dropdown, Thumbnail Image.

Gift Bundling – Bundle Upsells, Premium Box Builder Tool w/ Multiple Layouts.

Back-end Engine – Smart Auto-tagging, Order Printer, Customise All Tools.
In particular, the personalised messages and date picker features can be especially useful for Valentine's Day. With this, our client George Preston—a Belfast-based florist—can receive orders at any time for specific dates—namely, the 14th February—with individual messages attached. This can really elevate the value of a gift, particularly on a day which prizes romance and intimacy.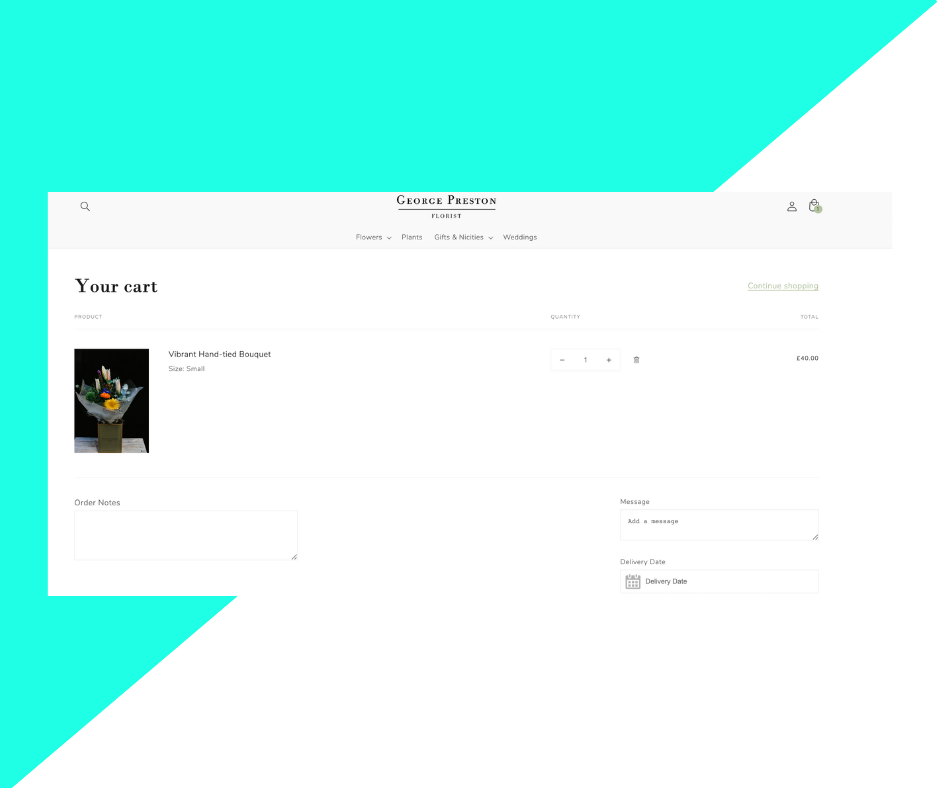 Conclusion
Your Shopify marketing and store experience should always prioritise the customer and preempt their needs. Particularly on Valentine's Day, make your store gift-buying ready by updating imagery, creating clearly organised collections, and targeting your audiences appropriately. Delivery add-ons can be an especially nice touch, and all of this together can help your customers' loved ones feel all the more special and loved.
For queries about Shopify and building your own e-commerce store, please contact us. We're happy to help—contact us today.
If you are interested in further news and information about Shopify, consider signing up for our email newsletter, Shopify Insider.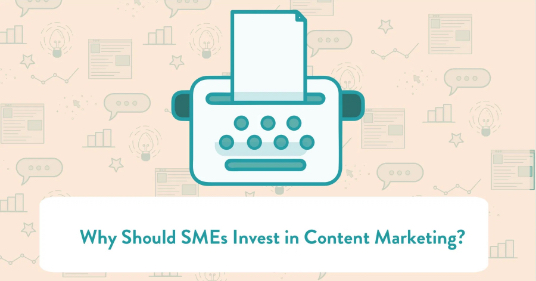 Whether your business is in retail or professional services, B2B or B2C, you are likely familiar with the term, Content Marketing. It's not just [..]
Read Article