Across the year, the UK enjoys around 8 bank holidays, from New Year's Day to Boxing Day, with a smattering of May Days and Easter holidays in between.
2022 and 2023 saw an increase to 9 days, and there was some conversation around whether this would impact the economy positively or negatively. After all, many industries see a well-deserved boost to their spending—tourism, leisure and hospitality, to name a few—while others such as veterinary offices and mechanics may, instead, see a drop in spending, or at least a delay.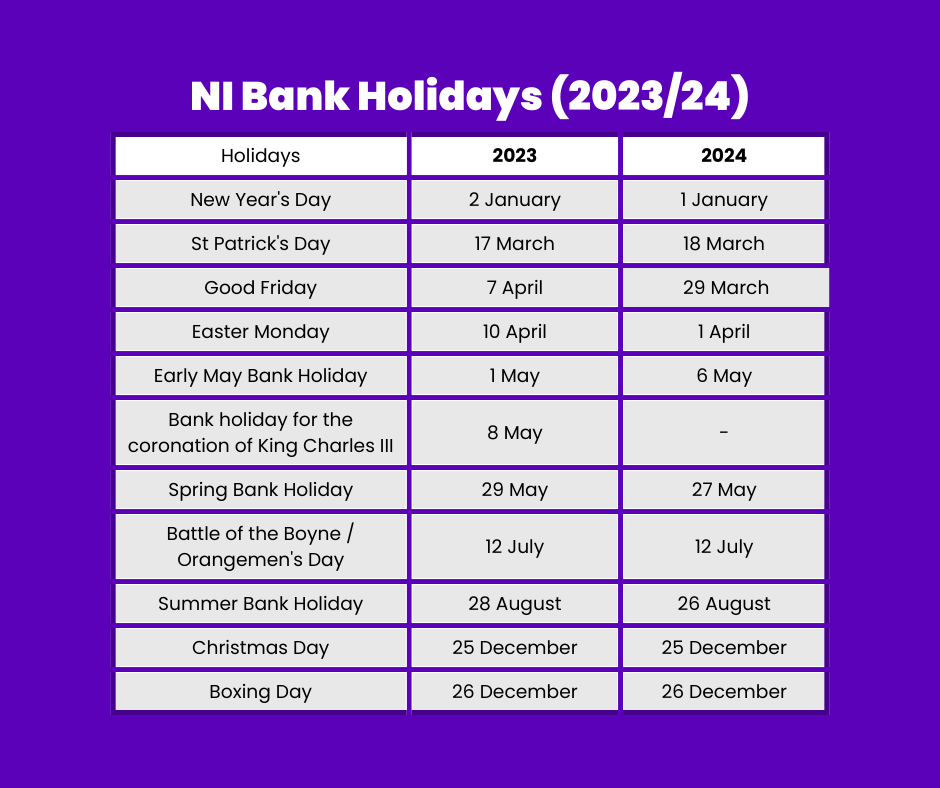 That being said, a YouGov survey of 2000 people in the UK earlier this year (2023) detailed that shopping is the fourth most popular Bank Holiday activity (12%) behind going for a walk, (45%) visiting family and friends (41%) and going out for a meal (25%).​ 19% of respondents also revealed they are likely to spend more on a Bank Holiday weekend than an ordinary weekend, which equates to roughly 13 million people.
In short, there is no easy answer for what to expect around various bank holidays in the same way that we may anticipate a massive influx of orders around Christmas, but it is important to make sure your Shopify store is prepared for online shoppers.
With this in mind, we have created a handy guide for you to create an effective marketing plan for bank holidays across the year.
New imagery
Updating your visuals, particularly on your landing page, is a great way of immediately communicating with your audience. This is particularly important if you are, for instance, running a bank holiday sale.
You can see here how our client Walk in Wardrobe has added this new image carousel of sale items, with links through to each sale category, making it especially simple for customers to find what they are looking for: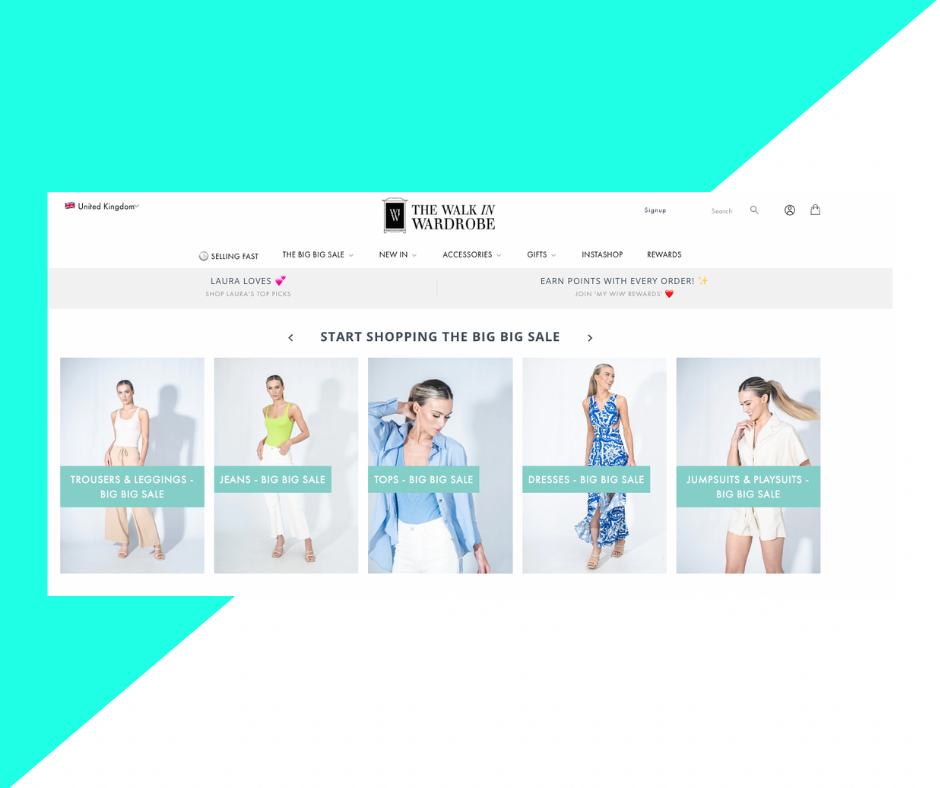 Special offers
On the topic of midseason or bank holiday sales, you may be wondering how to put this together or the most effective means of offering discounts.
With Shopify, to offer discounts, there are a few different ways of doing this: you can create discount codes, set up automatic discounts, or set sale prices for individual products.
When you create a new discount code, it appears on the Discounts page in your Shopify admin. To distribute this discount code, you can send the code to your customers by email, or display it on your online store. Your customers need to enter the code during checkout to receive the discount.
Here is an example of a brand emailing a special discount code to subscribers. Note that it includes the code, the discount, and also a expiration date, clearly marked: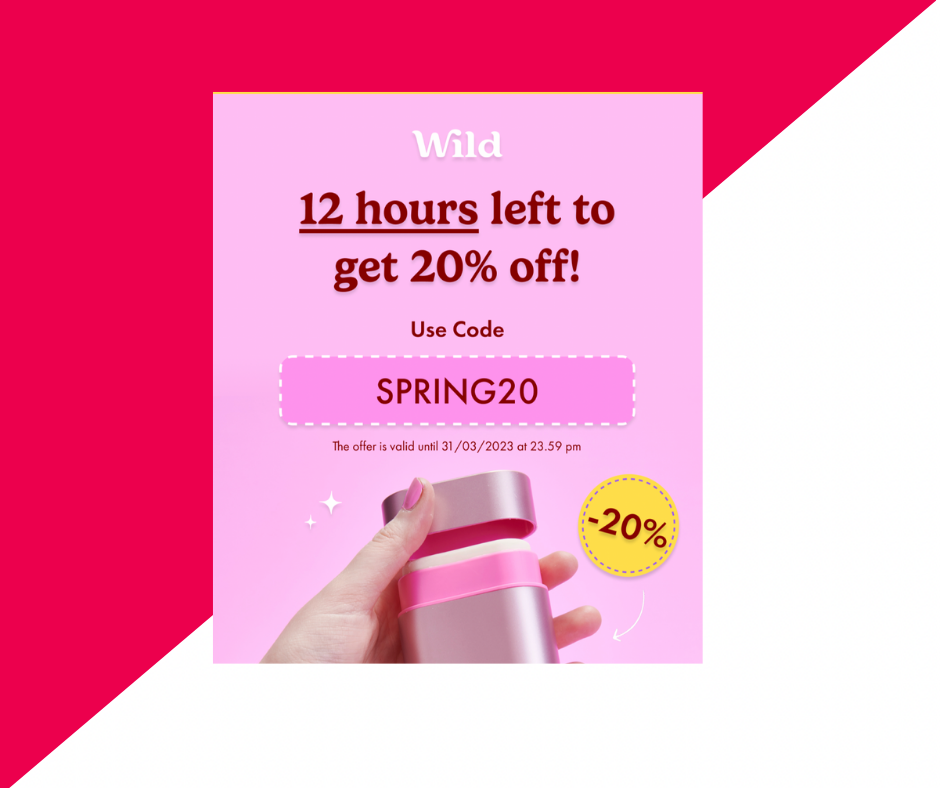 Here at Glaze, we typically use Klaviyo integration in order to send our discount codes. Klaivyo is a clever email platform which allows shop owners to create coupon codes to be sent directly to subscribers, customers with abandoned carts, and other custom audiences, in the same way Shopify does.
What sets Klaivyo apart, however, is that Klaviyo creates dynamic codes, meaning that each discount code is uniquely generated for each customer, and can only be used once. This avoids unpleasant issues like a more general code being uploaded to a coupon website, or the code being used across multiple orders.
You can also simply discount individual items, as well as show the old, "full" price. This is called the compare at price and allows customers to immediately understand the savings they are making on a discounted item.
Abandoned Cart reminders
Sometimes your customers can stop short of completing their purchase, and in these cases, it's a good idea to check in about whether they are still interested in the product—especially as interest in seasonal products expires more quickly.
Emailing a customer about their forgotten items can be set up through Shopify.
From your Shopify admin, go to Settings > Checkout.
In the Abandoned checkouts section, check Automatically send abandoned checkout emails.
Under Send to, choose who you want to send a checkout recovery email to:

Anyone who abandons a checkout
Email subscribers who abandon a checkout

Under Send after, select the number of hours that Shopify should wait before sending the abandoned checkout email.
Click Save
An example of how an email like this might look is this message from Book Depository: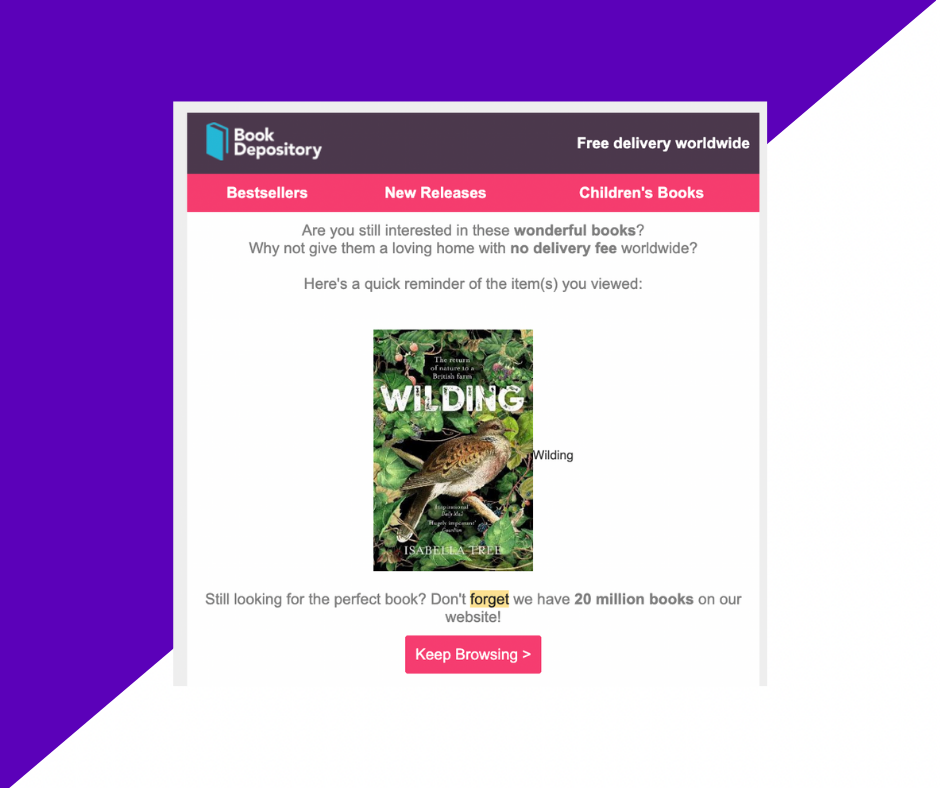 While this email in particular does not offer any additional incentives to complete checkout, you can also add in a discount code, free delivery, or various other offers in order as added encouragement.
Experience-based activities
As already mentioned, your customers are likely to spend their time out of their houses over the bank holiday weekend. Therefore, you might think about how to promote or create more experience based gifts, if your business does not specialise in this already. People usually have time off work around these bank holidays, prompting them to go out for the day with families or as couples, and this can be a great opportunity for your business.
Take for example our client NI Silver. They offer a range of metalwork and silver jewellery making workshops for customers to try out the skill themselves: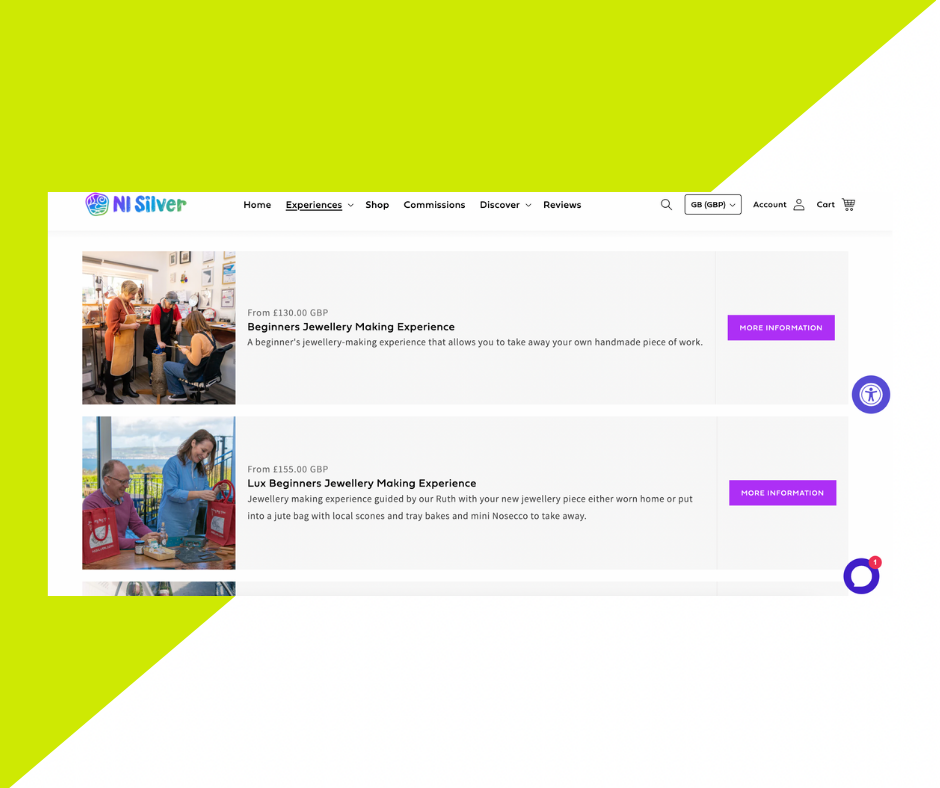 Shopify is especially adept with booking systems. Here, the booking system allows guests to choose the day of the workshop, how many people will take part, and a range of other custom fields best suited to the brand, such as what kind of jewellery the group would like to make.
Collections
The experiences are also collected on their own page, making this is easier to market on social media and in emails.
Shopify is particularly good at allowing shop owners to create collections of products. These collections can be around anything, such as themes, seasons, and of course, sales, and grouping them together like this aids customer discovery and a more succinct marketing direction.
Here is an example of how Walk in Wardrobe has created a collection for products which are Selling Fast: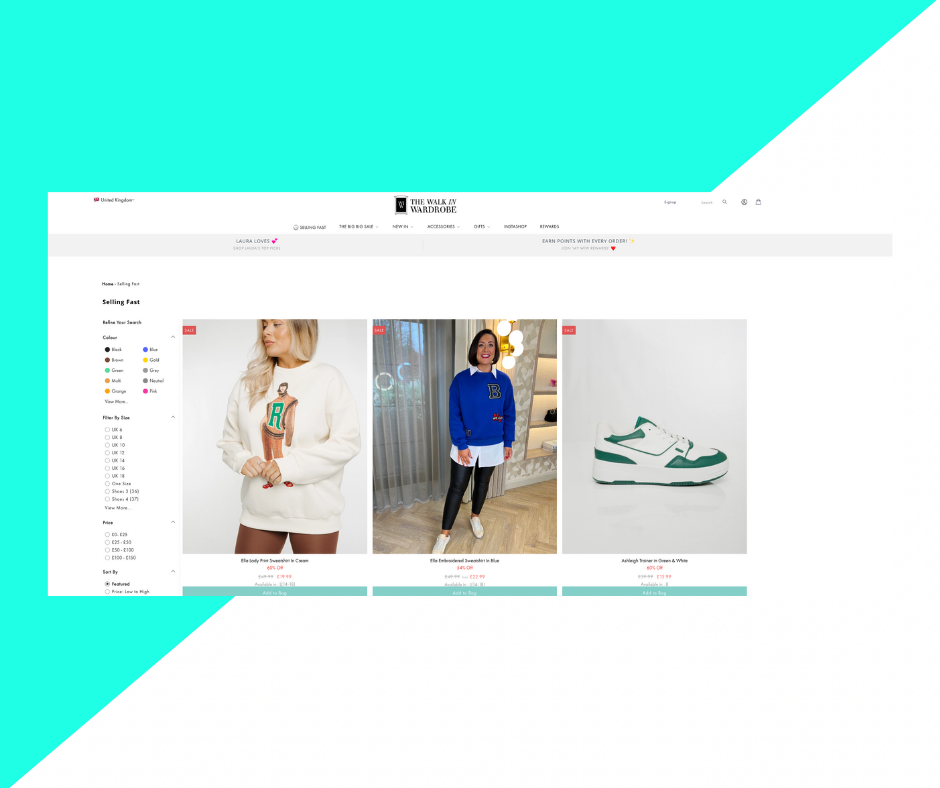 These collections can either be automated or manually curated. For automated collections, you can choose up to 60 selection conditions and can be useful if your collection regularly changes or expands. Manually created collections, however, are stationary and you will need to individually add and remove products as your collection changes.
Social media
Firstly, make sure that your customers are aware if your physical store will be closed or open, and at what times. This can be a quick social media post update, or you can update your header image on Facebook to reflect your temporary opening times.
Secondly, consider where you want your customers to be directed to over the bank holiday. Is it your midseason sale, or an offering for bank holiday bundles, or simply your landing page? You may see a better return if you run sales and traffic ads directed specifically at seasonal offers.
Then, who is your audience? With Meta Ads, you can create Lookalike audiences to find customers who are similar to those who already like and engage with your Facebook or Instagram pages, and then narrow the audience further with specific categories and interests. For example, you might think to advertise your experience activities offerings, linking your audience through to this special collection, and then creating an audience of, for instance, parents with children of a certain age, those who are interested in outdoors pursuits or walking, or other pages which are similar to your own brand.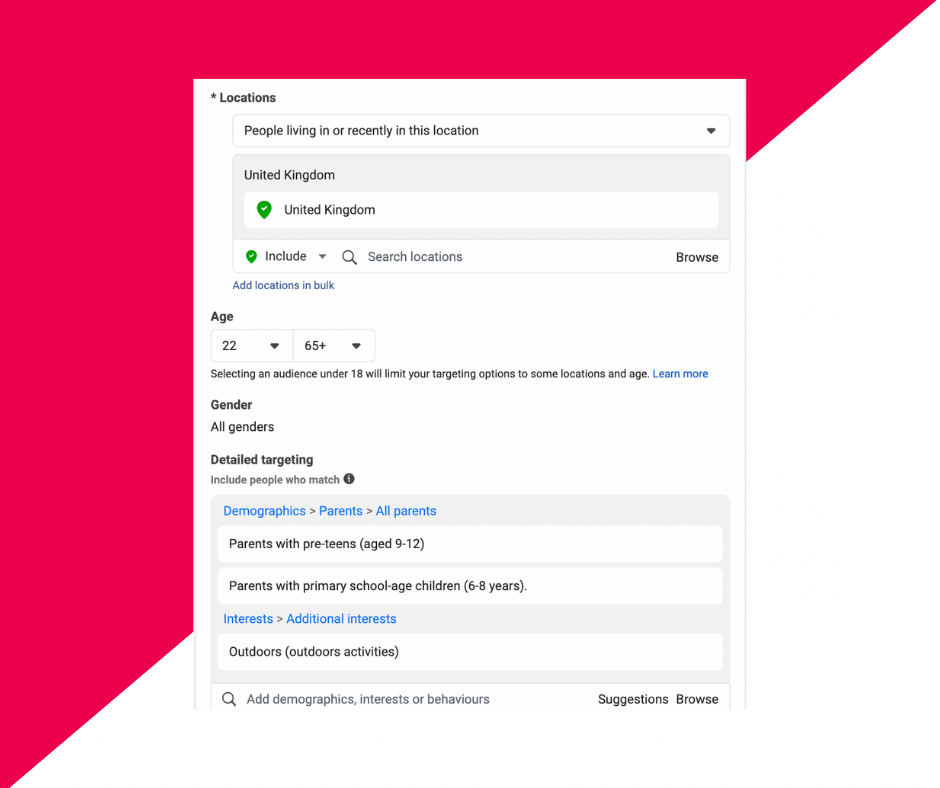 Delivery times
While your business may not be taking a break, the postal service certainly will. The Royal Mail, in general, does not deliver or collect packages or letters on public bank holidays. If you use alternative delivery services, you should check on whether they will be taking a day off, too.
Why is this important? Well, if you ordinarily have a standard 3-5 day UK-wide shipping time, you may want to consider either extending this, or informing your customers that some orders experience delays because of the bank holiday. This can be added into your Shop Cart page, or sent out with your order confirmation emails.
You might even follow in our client Franklins steps and add this handy banner to the top of their pages, which explains that dispatches will be delayed over the bank holiday days: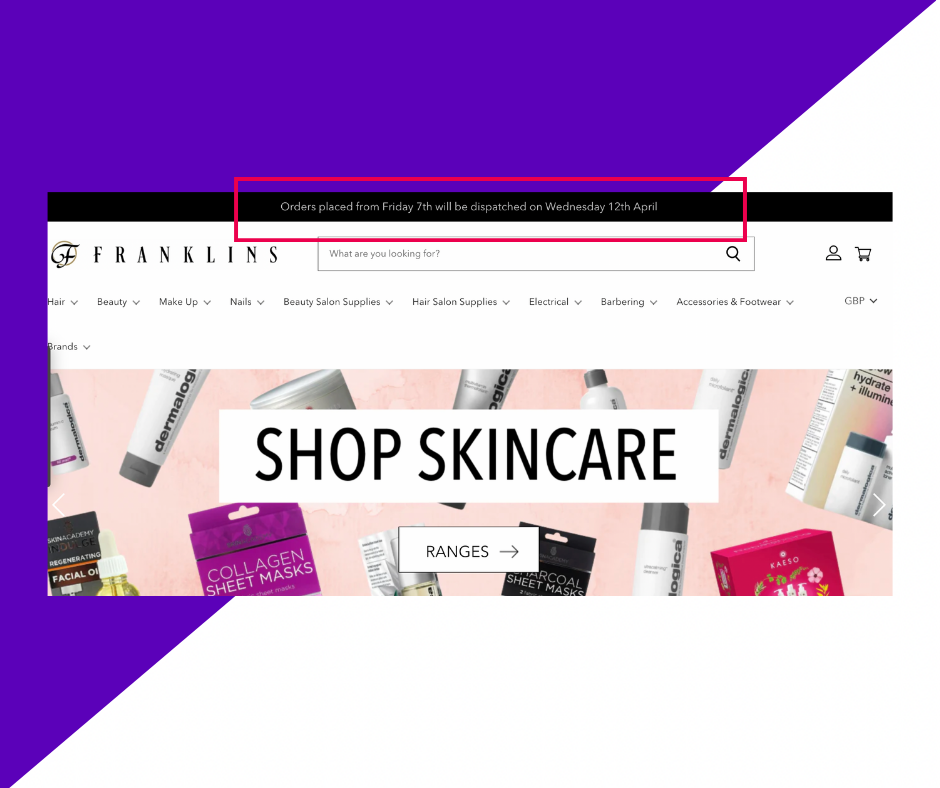 As for the rest of your delivery options, you might consider how to elevate this in general. This is important for any time of the year, but may make
At Glaze Digital, we recommend the Shopify app Giftship. With Giftship, Shopify store owners have access to the following features:
Gifting Options – Gift Messages / Delivery Date Picker on Product or Cart pages.
Enhanced Checkout – Ship to multiple addresses from a single checkout.
Smart Upsells – One-click, Popup, Dropdown, Thumbnail Image.
Gift Bundling – Bundle Upsells, Premium Box Builder Tool w/ Multiple Layouts.
Back-end Engine – Smart Auto-tagging, Order Printer, Customise All Tools.
Our client George Preston is a Belfast-based florist and they use this Shopify app in order to allow customers to leave personalised notes with their deliveries, as well as choose specific delivery days.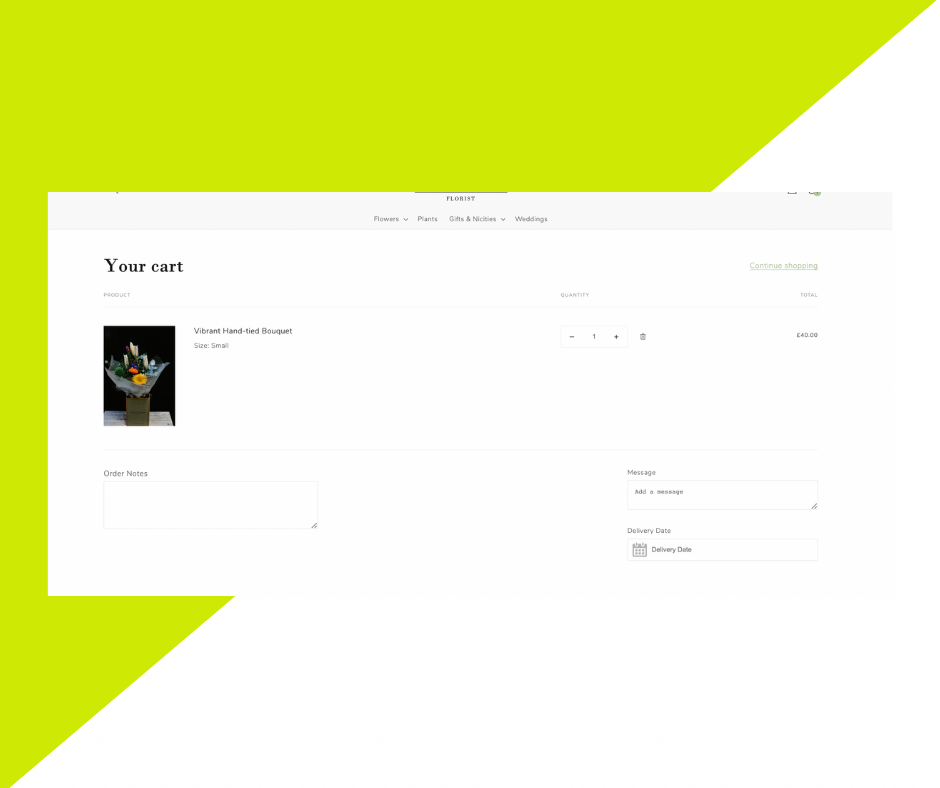 What about non-UK bank holidays?
If you are an international brand, you may have customers who do not celebrate bank holidays related to the British monarchy or certain religious festivals. For instance, in July, you may have French customers celebrating Bastille Day, American customers celebrating Independence Day, and Spanish customers celebrating Labour Day—all of these are on different dates and are matched with different cultural norms and festivities.
In this case, Shopify's new Translate and Adapt app may come in handy.
Key features of Translate and Adapt include:
Manually add, edit, and review translations with the side-by-side editor.
Auto-translate 2 languages with Google Translate (cloud.google.com/translate).
Adapt content to reflect spelling and messaging variations between markets.
Localise directly from the theme editor, or any resource page in your admin.
Manage localised store content seamlessly from your Shopify admin.
Instead of just perfect 1 for 1 translation, the app allows store owners to manually create and edit content at a minute level. From your home page to product details, you can now go into a specific section and adjust the auto-translation, create something entirely unique, or perhaps even avoid the translation entirely—it's really up to you and what you believe fits your customers best. This can come in especially handy for a globally minded company, who may want to create unique content and sales discounts for those in different countries celebrating different bank holidays.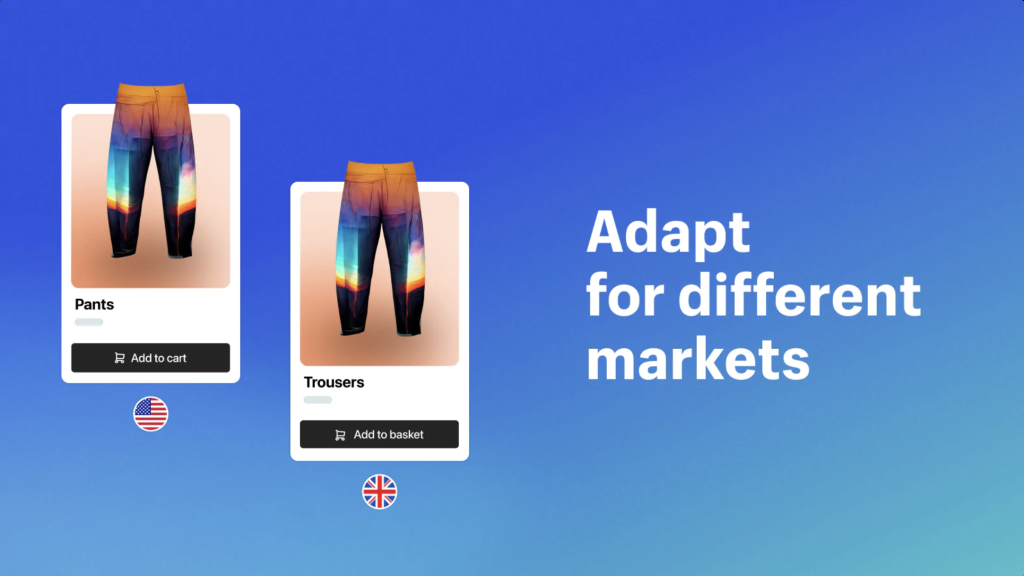 Your business may consider bank holidays as a time to take a break or an opportunity for better business, but regardless of your plans, you can still make sure that your Shopify store is prepared. In particular, be mindful of delivery expectations, your visual imagery, and any special discounts you might offer in celebration of the various bank holidays.
For queries about Shopify and building your own e-commerce store, please contact us. We're happy to help.
If you are interested in further news and information about Shopify, consider signing up for our email newsletter, Shopify Insider.