Welcome to our February update! Did you know that February comes from the Latin word Februa, which means to cleanse? Shopify seemingly took this as encouragement to refresh their feature offerings, releasing a massive winter edition of Shopify which included over 100 new features and apps.
Many of these are real game changers for your Shopify store as we move into the spring months, so we've highlighted some of these below:
You should know about
Shopify Magic
With Chat GPT and all these AI tools becoming trending tools, Shopify has a nifty new app to let you make product descriptions based on keywords.
One Page Checkout
This year, Shopify is rolling out an all-new, one-page checkout. This will help increase conversion rate and is inspired by Shop Pay's proven conversion, which is faster, higher-converting, and exactly what your customers will want to experience.
Shopify will give you smart delivery dates that come with a limited guarantee for your customers if you miss them. This is a great way to build trust with your customers, which should make them more likely to buy from your store.
Build in Product Bundles
One of the trends we have noticed is Shopify building a lot more functionality into the base version so you do not have to extend your store with apps. This is a perfect example of this. Soon, you can set up bundles with the new Shopify Bundles app or any of the upcoming bundle apps built on Shopify Functions in the Shopify App Store.
Customer Accounts & Returns
With a customer account, your customers can look over their orders and take care of returns without having to remember another password. Customers will soon be able to sign in using passkeys instead of their shop credentials. Shopify has also been experimenting with its own returns portal, and we like where it's going. This could save you money on paying for apps to do this functionality.
App of the month
"Enable digital "try before you buy" features on your art website. Turn visitors into art buyers."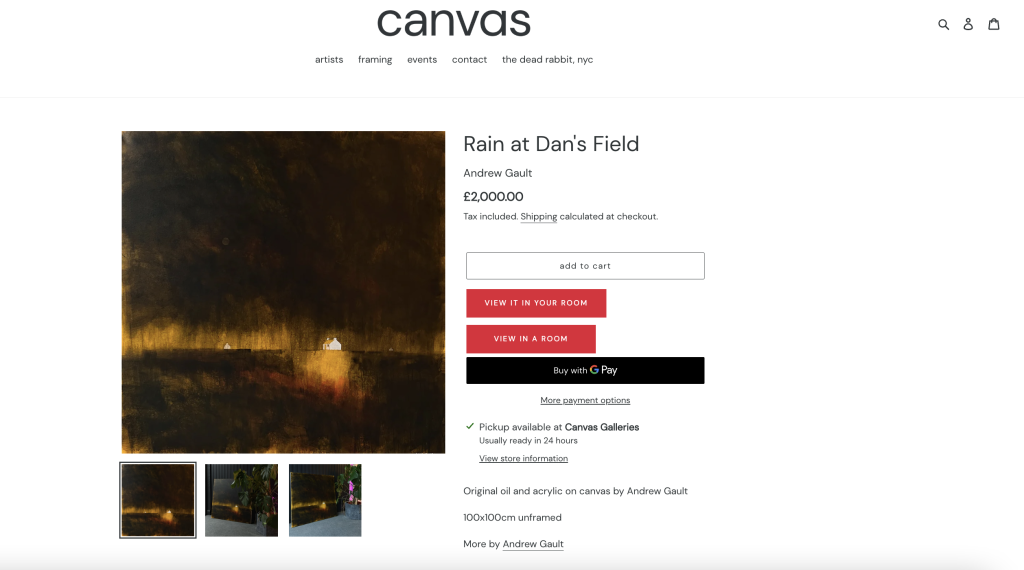 This is a great app if you sell any sort of art or prints. It lets your customers see how it can look, you can either upload a photo or use a sample room.
Check it out in the App Store.
We actually just implemented this with our client Canvas Galleries, it was great to learn how to use the widget and how to set this up, you can see it working here.
We just launched
Killruddery Website
Killruddery is a well known Irish staple, from hosting weddings to have some of the best kept grounds in Ireland it is always a place people want to visit. We have been working with their in house team for a while now, looking at how we could re platform them from WordPress to Shopify. Including rebuilding their entire site and further expanding out their Event Programmes and Farm Shop. With the help of Online Store 2.0 we were confident we could give Killruddery enough creative freedom to build out landing pages for Weddings, Private Hire and any other page they desired.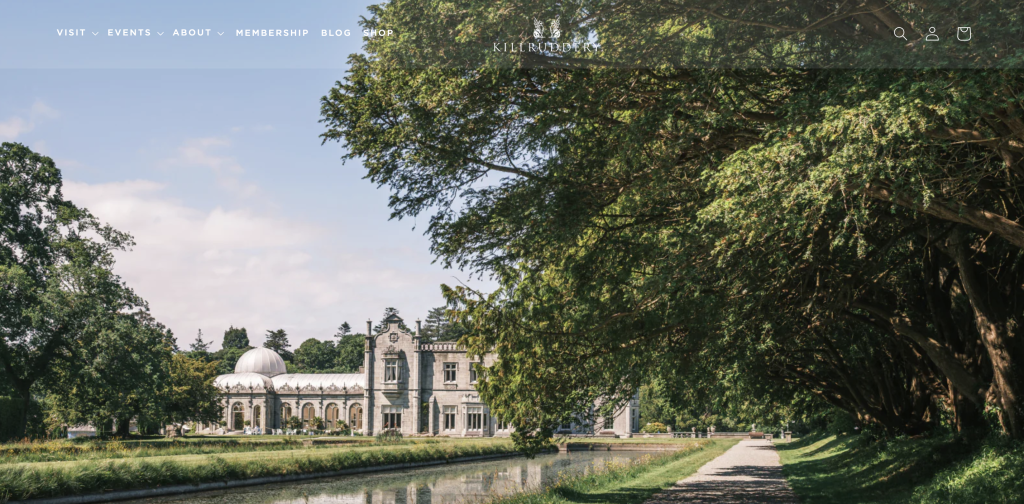 Shopify updates
The new Settings feature in the Shopify Search & Discovery App gives you more control over the search on your site. You can customise the types of results that appear in your search bar and on the search results page by going to Settings. You'll also be able to choose where to display out-of-stock items.
Take control of what products you sell in which markets
Product publishing per market makes sure that your customers only see the products that are available to them in their country or region. This is useful if you sell a diverse range of products in your domestic and international operations.
Automated Collections based on Metafield Data
You can now use Metafields conditions to create automated collections in your Shopify admin. Metafields help create more accurate automated collections for your products. Once you add metafields to a product, the product will be automatically added to the corresponding automated collections. This works great with the new Search & Discover Shopify App, expanding your use case for Product Filtering without an additional app.
If you are interested in further news and information about Shopify, consider signing up for our email newsletter, Shopify Insider.
Sign Up For Email Updates
Sign up below for the latest Shopify news & advice from Glaze Digital.